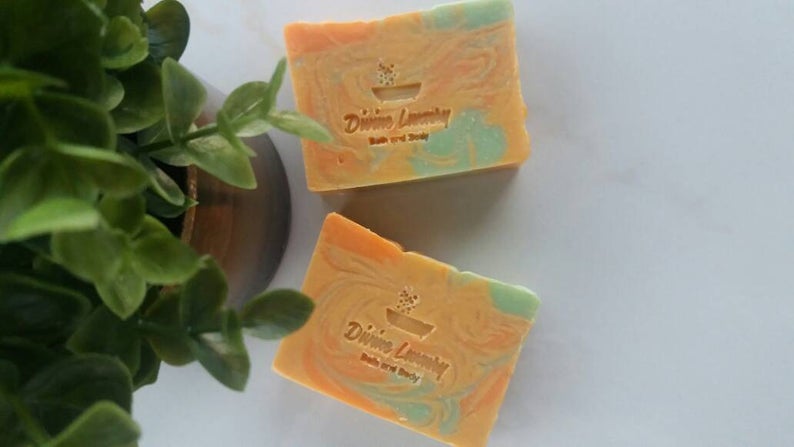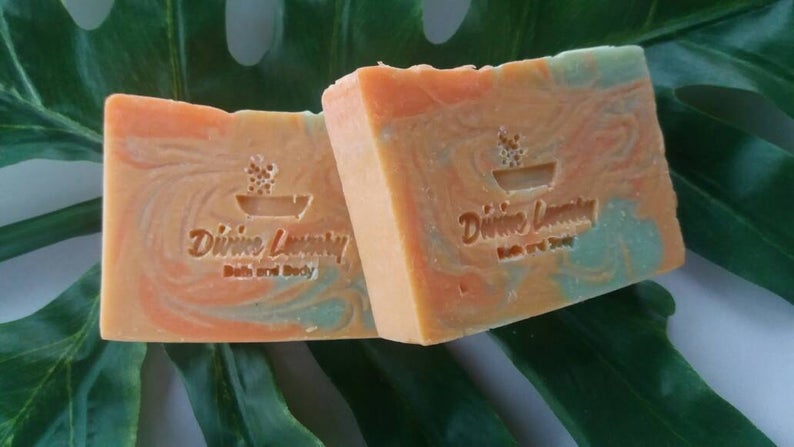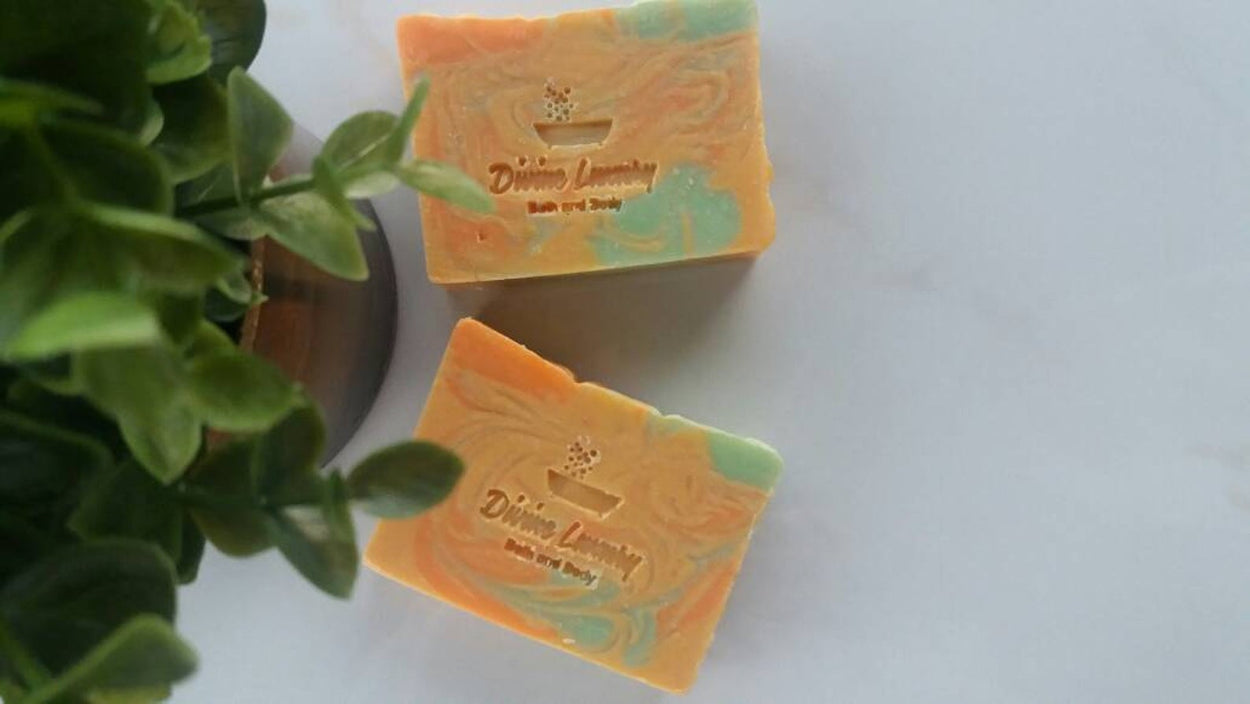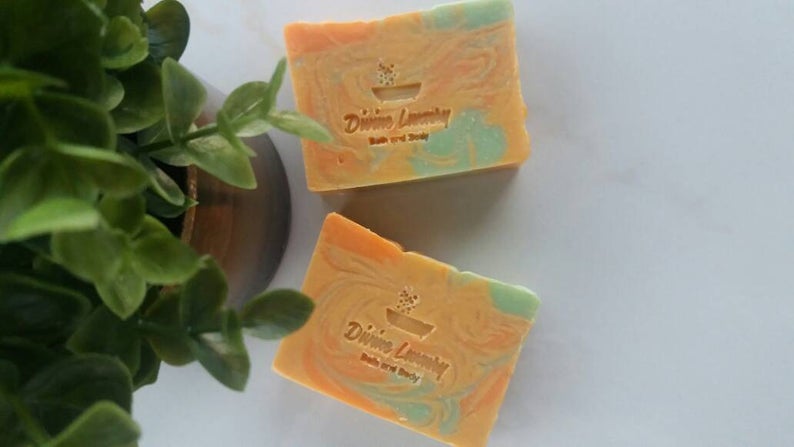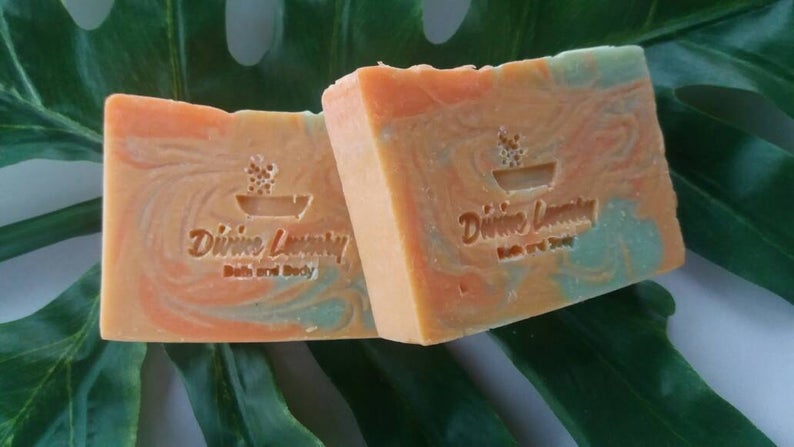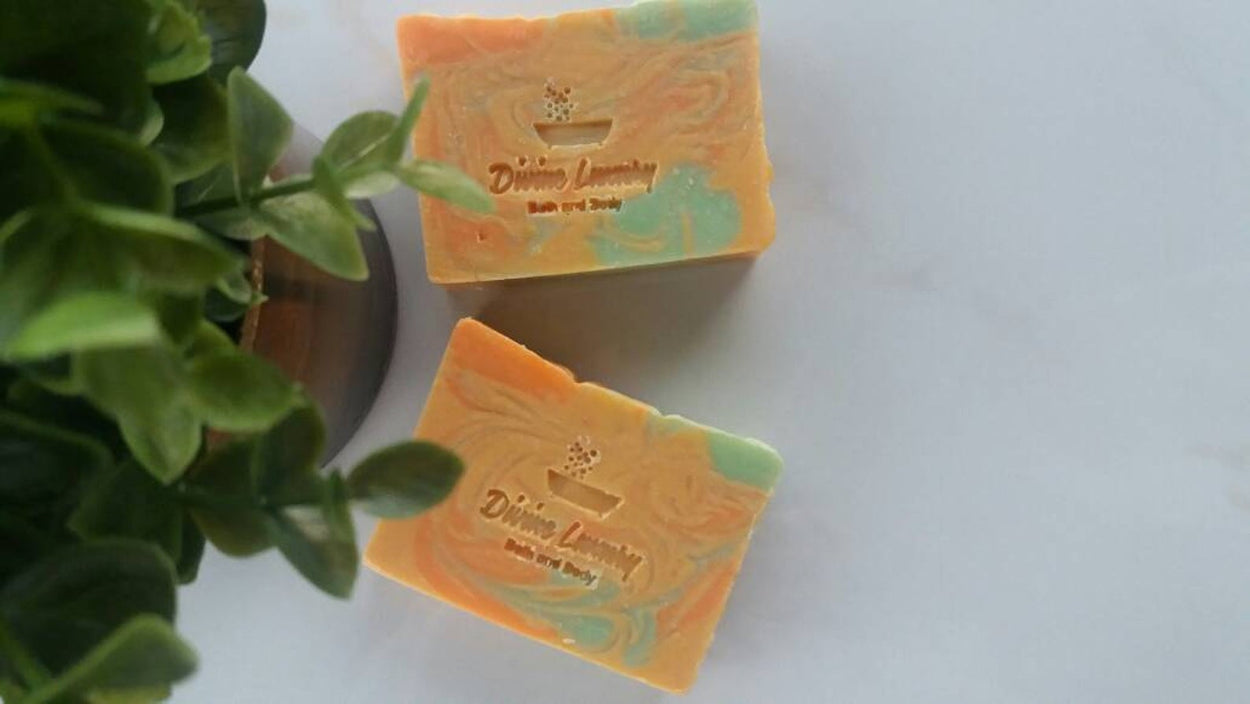 Citrus Delight Artisan Cold Process Soap
What's more refreshing than fresh squeezed Orange Juice in the morning? How about an uplifting and invigorating shower or bath with our Citrus Delight Artisan Soap.

This custom blend of citrus essential oils is a great way to start your day. Follow up with a our Bath Oil, Lotion Bar, or Body Butter in the same scent ....#Winning. Order yours today.

***Loaves can not mix an match and will ship 2-3 weeks after purchase***

Ingredients: Saponified Oils of Olive Oil, Coconut Oil, Cocoa Butter, Sunflower Oil, Rice Bran Oil, Castor Oil, Shea Butter, Kaolin Clay, Essential Oil, and Fragrance Oil.

***Disclaimer: The statements presented here have not been evaluated by the Food and Drug Administration. The products offered in this shop are not intended to diagnose, treat, cure or prevent any disease.***

*Designs my vary*.