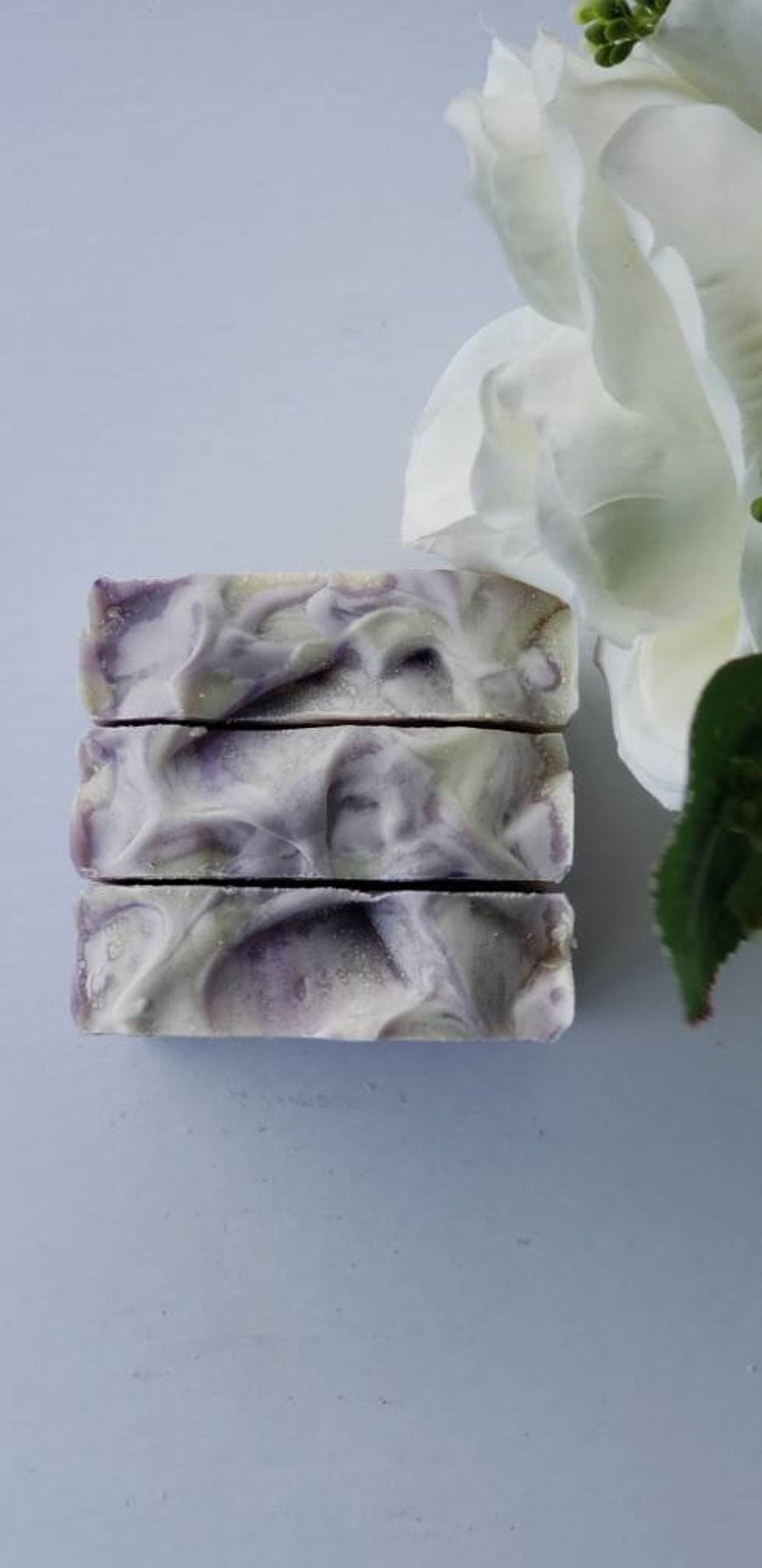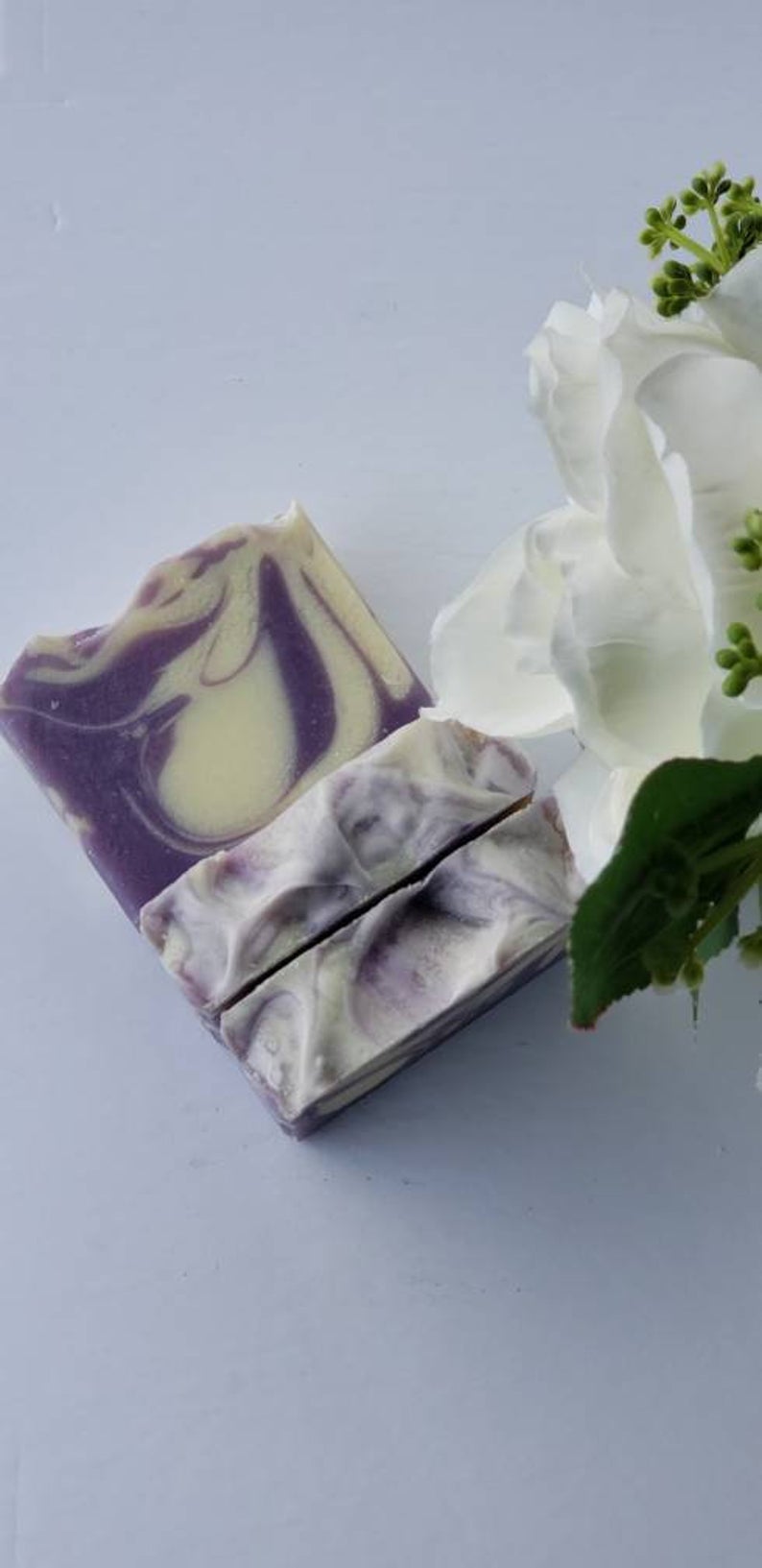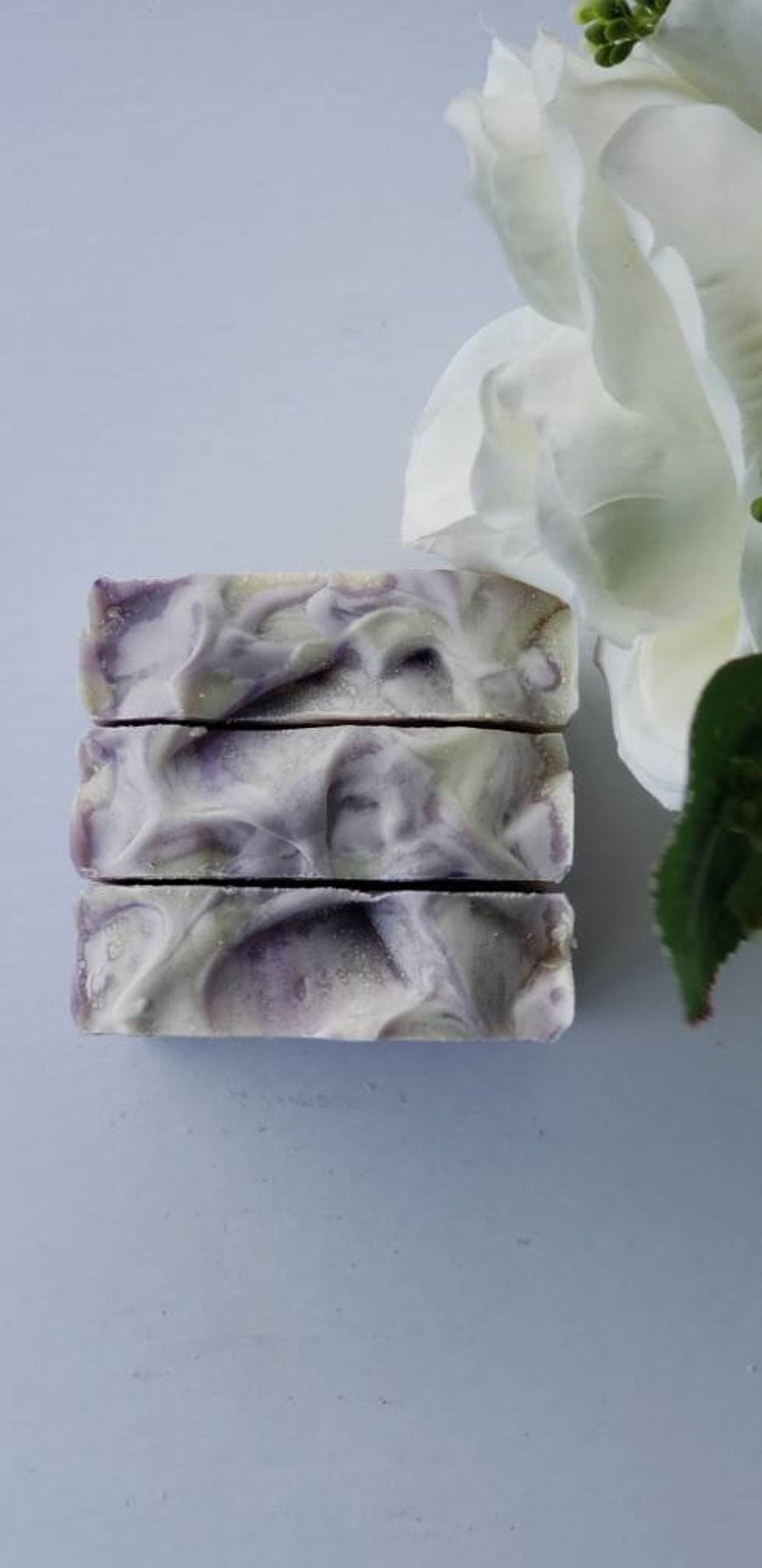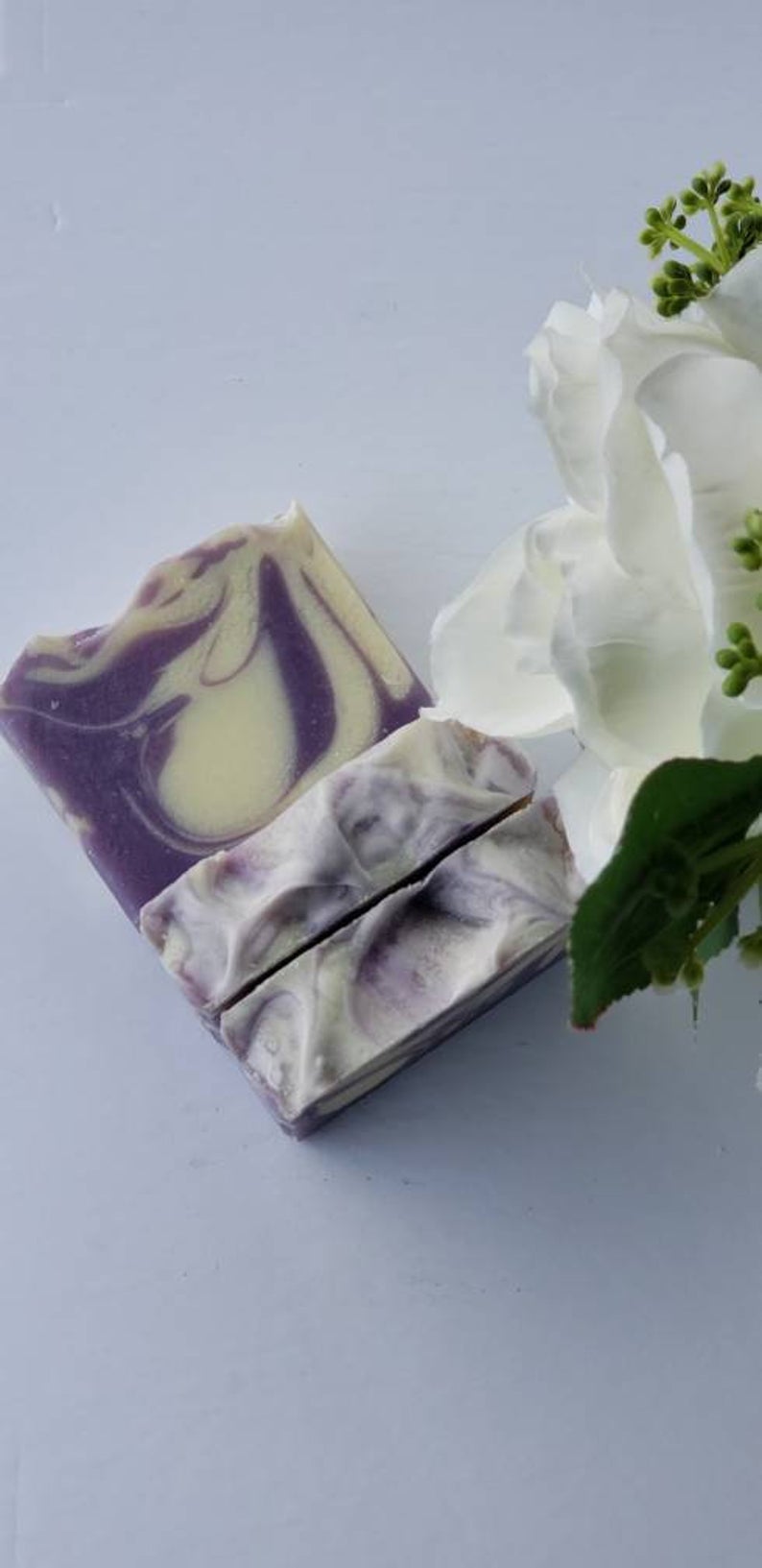 Lavender Dreams Artisan Cold Process Soap
For centuries Lavender Essential Oil have been use by everyone from around the world. Lavender E.O is know for the ability to help relax you, especially if you are experiencing sleepless nights.
But did you know Lavender E.O was also an antiseptic and anti inflammatory agent as well. We use a therapeutic essential oil in order for you to reap those benefits of Lavender E.O.

***Loaves can not mix an match and will ship 2-3 weeks after purchase***

Ingredients: Saponified Oils of Olive Oil, Coconut Oil, Cocoa Butter, Sunflower Oil, Rice Bran Oil, Castor Oil, Avocado Oil, Shea Butter, Kaolin Clay, Lavender Essential Oil.

***Disclaimer: The statements presented here have not been evaluated by the Food and Drug Administration. The products offered in this shop are not intended to diagnose, treat, cure or prevent any disease.***

*Designs my vary*.